Reduction Couplings for Taps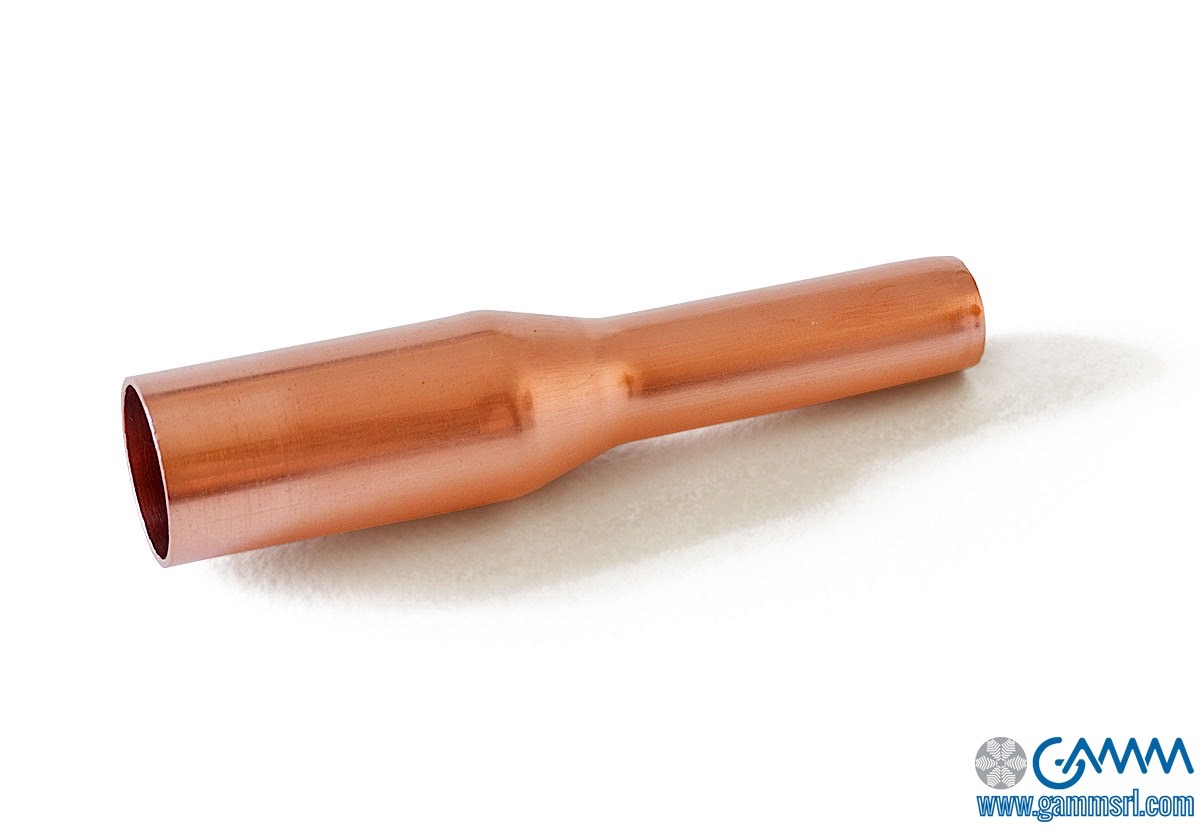 We produce reduction couplings for taps. They are made of copper and their diameter shrinks from 22 to 15 mm.
To produce these components, we use crude copper bars. Then we cut and smooth them. Eventually we use automatic pipe shapers to reduce one of the component ends on the basis of your needs.