Inlet Capillaries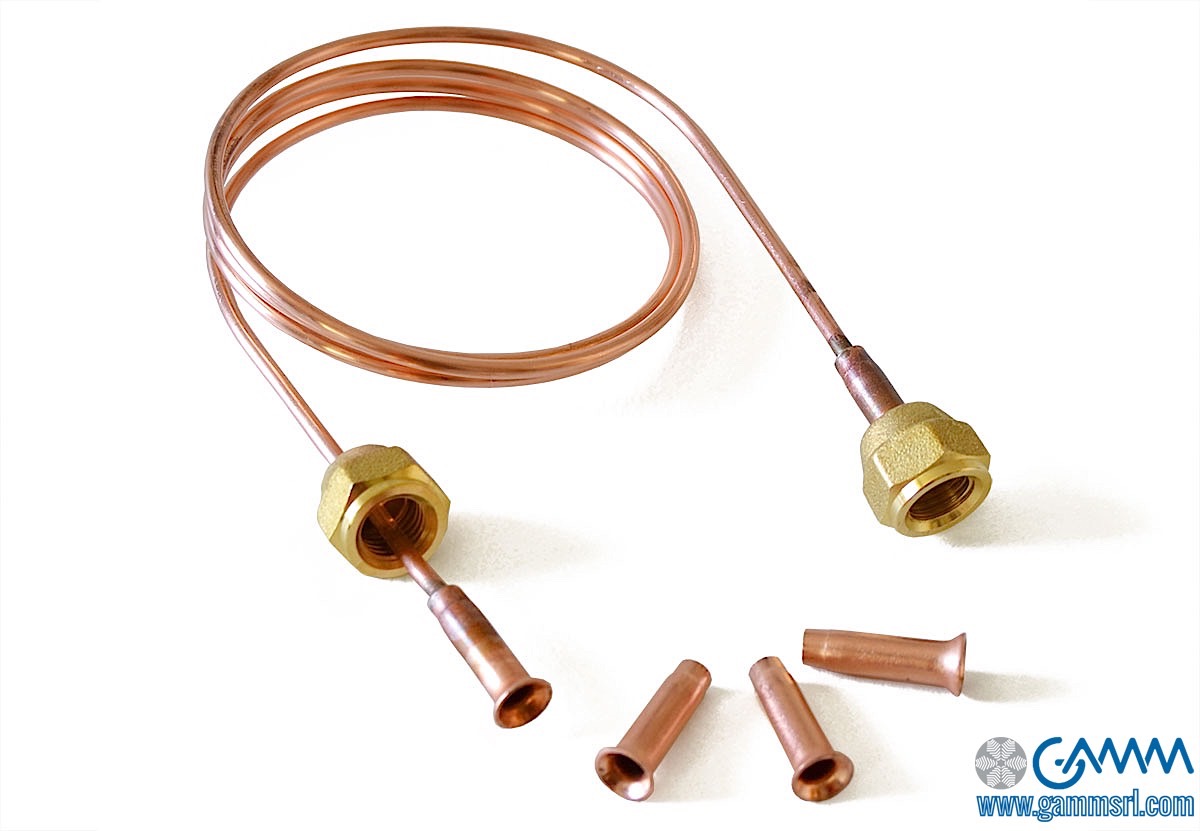 Our inlet capillaries are made of copper. They are equipped with forged brass union fittings in compliance with DIN 8912. This means that two sets of inlet capillaries are available: the first one has no slider and the other one has a slider that makes the inlet valve close during disassembling so as to prevent systems from emptying.
Materials Used:
Annealed copper pipe CU dhp EN 12449 1.63 x 2.9
Forged brass union fitting
Copper stub pipe
Copper valve opener Max. pressure: 45 bar.
CCA series has
We manufacture our valves in compliance with ARI STANDARD 720/97. They are equipped with a sealing cap or a blind union fitting with a copper seal to provide a tightening torque from 8.5 to 11.5 Nm
Data Sheet:
Brass valves bodies produced from hexagonal CW 614N bars
Mechanisms consisting of a stainless steel spring, an external Teflon seal and an internal hydrogenated nitrile rubber seal
Copper pipe with a ¼ and 5/16 ∅ cut with CNC machines equipped with cutting blades or orbital cutting system
Welding alloy: s86 according to ISO 3677 standard
Working pressure: 45 bar
Static pressure: 60 bar
Working temperature: from -30°C to +100°C